Depending on the tab selected in the Information section, the available information is displayed in the main area.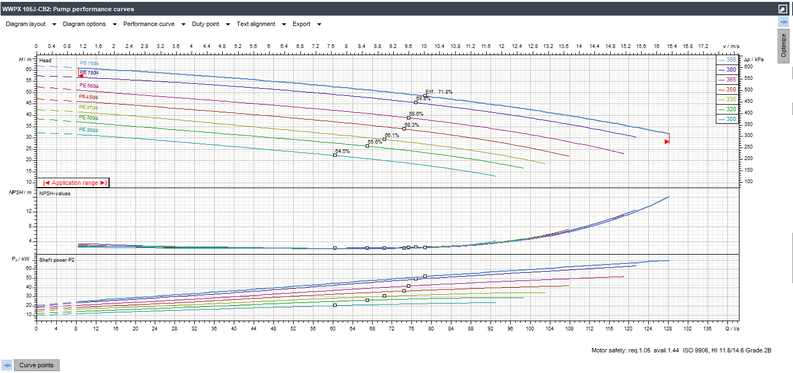 The view for the duty charts and performance curves provides information about the hydraulic properties of the selected pump. The area for viewing the pump performance curve is functionally the most extensive register of the display range. Besides the diagram, the Optimize and Curve Points sections are available here that allow for adjustments to duty points and the display of additional information and values respectively.
The diagram shows the hydraulic data of the selected pump in the given configuration.
To change this display, several menus are available above the diagram.